Goat Cheese and Herb Bites
Create the tastiest Goat Cheese and Herb Bites, Tostitos® own Goat Cheese Appetizer with step-by-step instructions. Make the best Goat Cheese Appetizer for any occasion.
Ingredients
10

chives, finely chopped

3

sprigs mint leaves, chopped

5

leaves fresh basil, chopped

2

cups goat cheese, softened

3

sprigs flat leaf parsley, leaves chopped

1/2

cup extra virgin olive oil
Salt and pepper to taste

1

bag Tostitos® Multigrain Rounds tortilla chips
How to make it
Combine the ingredients in a medium‑size bowl.
Top the chips with the goat cheese and herb topping, and serve.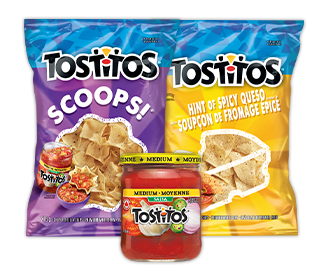 TOSTITOS® Tortilla Chips Coupon Available!
Get my Coupon*
*Coupons available while quantities last