Maple Crumble Oat Muffins
---
Prep Time:
Cook Time:
These muffins pack the goodness of whole grain oats and feature a mouth-watering maple flavour.
Ingredients
Dry Ingredients
1 1/2 cups Quaker® Large Flake Oats
1 1/2 cups Quaker® Large Flake Oats, ground into oat flour
1/2 tsp baking soda
2 tsp baking powder
1/2 tsp sea salt
2 tsp cinnamon
Wet Ingredients
2 ripe bananas, mashed
2 eggs
1/2 cup maple syrup
3/4 cup milk of choice
3 tsp vanilla extract
Crumble
½ cup Quaker® Large Flake Oats
¼ tsp cinnamon
2 tbsp maple syrup
2 tbsp butter, melted

How to make it
Preheat the oven to 350°F. Grease a 12-cup muffin pan and set it aside.
In a blender, add 1 ½ cups of Quaker® Large Flake Oats and blend until it turns into a fine flour.
In a medium-sized bowl combine all of the dry ingredients. Stir until evenly combined.
In a large bowl, mix the wet ingredients together. Add the dry ingredients to the wet ingredients. Stir until evenly combined. Let the batter sit for 10 minutes. This allows the oats to soak up the wet ingredients and soften.
In a small bowl prepare the maple to crumble topping. Combine all of the crumble ingredients and mix until evenly incorporated. Set aside.
Spoon batter into the prepared muffin pan until evenly distributed, about 3/4 of the way full. Sprinkle a small amount of the crumble topping on top of each muffin.
Bake for 25-30 minutes, or until a toothpick comes out clean when inserted in the center of a muffin.
Let cool on a wire rack for 10 minutes before serving. Store in an airtight container for up to 1 week. Enjoy!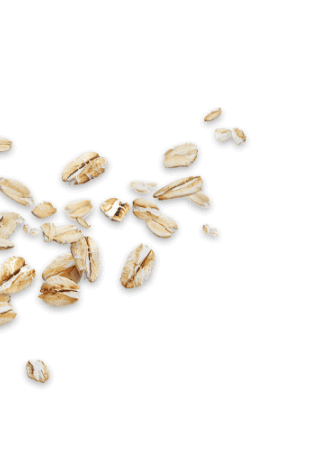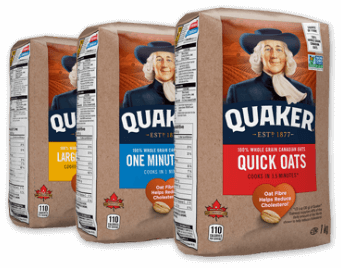 Tasty RewardsTM Members!
Get my coupon*
*Get a Quaker® Coupon! Coupons available while quantities last