Corn, Jalapeño, & Cheddar Fritters
---
Prep Time:
Cook Time:
Servings:
Inspired from Top Chef Canada's Kym Nguyen's winning Quickfire Challenge Dish, these flavourful fritters show how oat flour can add texture and taste to your savory baking!
Ingredients
Fritters
2 Cups Quaker® Oat Flour
1 Cup Fresh Corn Kernels
1 Jalapeño, seeds removed and finely minced
3 Scallions, white and pale green parts finely diced, dark green parts reserved
2 Cloves of Garlic, minced
¾ Cup Cheddar Cheese, grated
2 tsp. Baking Powder
1 tsp. Baking Soda
1 tsp. Kosher Salt
½ Cup Milk
2 Each Large Eggs, beaten
Sweet Corn Succotash
5 Slices of Bacon, finely chopped
1 Shallot, finely chopped
½ Sweet Red Pepper, finely minced
1 Cup Fresh Corn Kernels
1 tsp. Kosher Salt
½ tsp. Black Pepper, freshly ground
Chimichurri
1 Cup Fresh Parsley Leaves
½ Cup Fresh Chives, chopped
Remaining Dark Green Ends of Scallions (from fritter recipe)
½ tsp. Kosher Salt
¼ tsp. Black Pepper, freshly ground
1 Tbsp. Red Wine Vinegar
½ Cup Canola Oil

How to make it
In a large bowl, combine the oat flour, corn kernels, jalapeño, white and pale green scallions, garlic, cheese, baking powder, baking soda & salt. Toss together to ensure everything is incorporated evenly. Add the milk and eggs and fold gently to create the batter. Allow the batter to rest for approximately 10 – 15 minutes.
In a medium skillet over medium heat, add the bacon and begin to cook until crisp. When bacon is about half way done, add the shallot and continue to cook. When bacon is crisp and the shallots are translucent, add the red pepper and corn and cook for an additional 1 minute. Season with salt and pepper and set aside until ready to serve.
To prepare the chimichurri, add all ingredients to a blender and blend on high until all the herbs are finely minced and the mixture is even and spoonable. Add a teaspoon or two of water if needed to thin out the sauce just a bit.
To serve, heat approximately 2 quarts of canola oil in a large dutch oven to 350 degrees and line a baking sheet with paper towels. When oil is hot and ready, drop 1 tablespoon worth of fritter batter into the oil, approximately 6 – 8 at a time, being careful not to crowd the pan. Fry the fritters until deep golden brown, approximately 4 minutes, carefully turning to cook evenly on all sides.
Place 3 fritters on a plate and top with the succotash and drizzle with the chimichurri sauce. Finish with a light drizzle of maple syrup to add a hint of sweetness if you wish.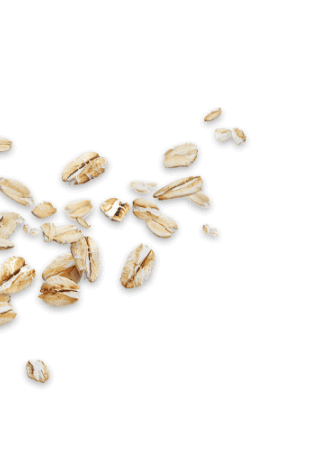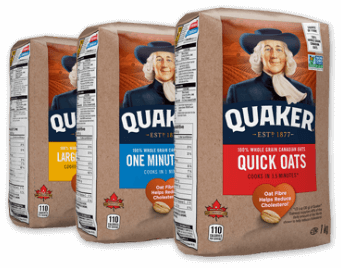 Tasty RewardsTM Members!
Get my coupon*
*Get a Quaker® Coupon! Coupons available while quantities last