Spicy Yogurt Cucumber Dip
Create the tastiest Spicy Yogurt Cucumber Dip, Tostitos® own Cucumber Yogurt Dip with step-by-step instructions. Make the best Cucumber Yogurt Dip for any occasion.

Prep Time:
10 min

Cook Time:
N/A

Rating:

Ingredients:
2 cups diced cucumber
2 cups plain yogurt
1/2 cup chopped walnuts
1/2 cup raisins
1/2 tsp cayenne pepper
1/2 tbsp dried dill
1 tsp garlic powder
salt & pepper to taste
How to make it:
Combine all ingredients in a bowl.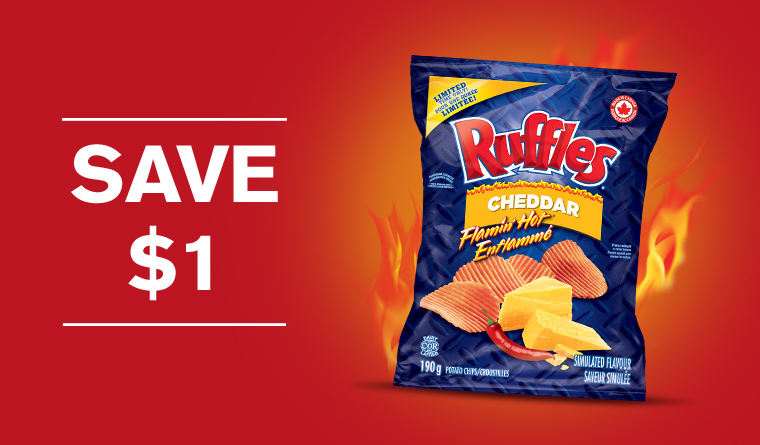 Can You Handle the Heat? Try NEW Ruffles® Flamin' Hot® Cheddar flavour potato chips!
Get My Coupon*
*Coupons available while quantities last
Our Brands
We've got you covered from breakfast 'till your favourite evening snack!