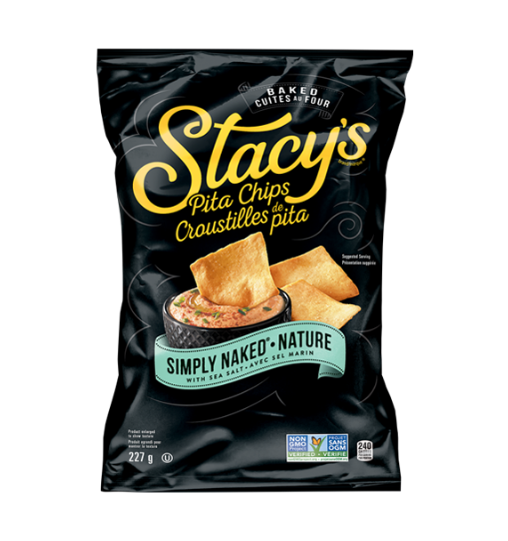 STACY'S® SIMPLY NAKED® Pita Chips
Open a bag of Stacy's® Simply Naked® Pita Chips and enjoy the simple pleasures of twice-baked pita chips with only sea salt enhancing the savoury flavour. Crafted without compromise, Stacy's® Simply Naked® Pita Chips are baked and contain no trans fat, no MSG, and no artificial colours or flavours. Savour the taste straight from the bag, or pair them with your favourite dip – hummus is a great choice! Ideal for snacking alone or sharing with friends on any occasion!
Amount 50 g
% Daily Value
Enriched wheat flour, vegetable oil with rosemary (sunflower or canola oil, citric acid, rosemary extract, ascorbic acid), sea salt, whole wheat flour, dried sugar cane juice, oat fibre, yeast, malted barley flour.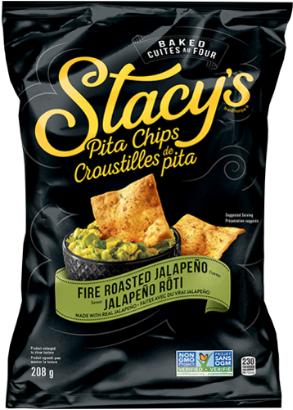 Tasty RewardsTM Members
!
Get my coupon
*Get a Stacy's® Pita Chips Coupon! Coupons available while quantities last