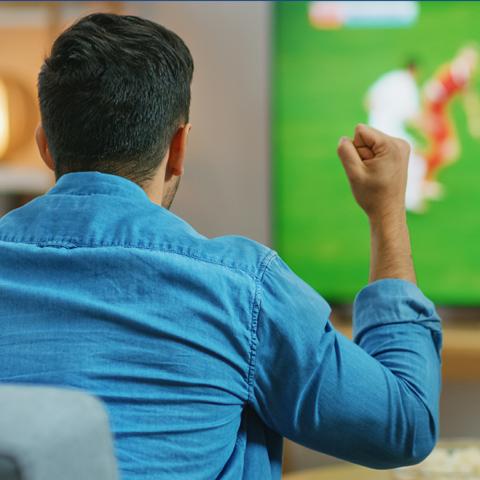 The beautiful game is about to take center stage, and all over the world, countries will be cheering on their team in the quest for soccer's ultimate prize. 
For everyone watching at home, we've got some really fun ideas to make the most of your next soccer watching party. Give these a try!  
Kickoff with some apps
It wouldn't be match day without some delicious flavors to fuel all the fans in your home. Need some inspiration? Check out some of our favorite game day recipes here. 
Wear your colors proudly
Just because you're watching at home, doesn't mean you can't dress up as if you're in the stadium. Bust out your full fan-gear, including jerseys, scarves, flags, and maybe even a little bit of face paint to represent your country loud & proud.
Decorate your home
Speaking of representing your country's colors, why not use your favorite nation's flag as inspiration for some decorations around the house? Get some streamers, balloons, and any other special touches that will bring your team good luck. 
Make some friendly bets
Just for fun. Have everyone in your family choose a player who they think will score the first goal of the match. The winner gets to decide what's for dinner the next day! If you plan ahead, you can even have everyone fill out the tournament brackets to guess who'll escape each round of competition. 
Plan a half-time game
While the players take a break in-between the action, your friends + family can compete in their own little competition. Have a round of soccer trivia, hold your own penalty kick competition in the backyard, or set up a piñata and see who the big winner is! By the time you're finished, everyone will be amped up for the second half.
Subtitle
How To Plan The Perfect Soccer Party
Promote top content
Promote top content (Add article in the top beside of poll)
Brand
Tastyrewards Default
Image Detail