Snack Mix
---
Ingredients
2 Cups Cap'n Crunch's Crunch Berries™ cereal
2 Cups Additional Snack Ingredients (Try Cashews, Freeze-Dried Chips, Mini Marshmallows, Rold Gold® Pretzels)
85g White Chocolate
1 ½ Tablespoons Rainbow Sprinkles
Directions
In a large bowl, combine the Cap'n Crunch's Crunch Berries® cereal and your choice of additional snack ingredients. Mix to combine.
In a microwave safe bowl, melt the white chocolate.
Drizzle and toss the melted chocolate with the dry snack mix, so that all of the pieces are coated.
Pour out onto a sheet tray lined with parchment paper and add the rainbow sprinkles.
Allow to fully harden and cool before gently breaking up the snack mix.
Enjoy!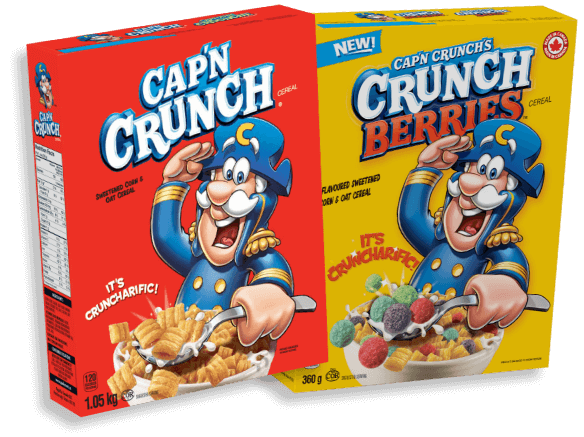 Set your Sails and Save!
Don't get left high and dry come breakfast time. Sign up for Tasty Rewards and claim our latest coupon now!
Get my coupon*
*Tasty Rewards Members – Get Your Coupon! Coupons available while quantities last